Applicant Resources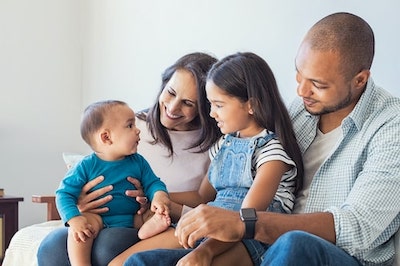 Snow Real Estate takes great pride in our rental communities. Our professional staff is committed to consistently improve the quality of life and service for which we have become known. Our tenants have peace of mind that we are on-site every day and make every effort to resolve maintenance and service requests as efficiently and as effectively as possible. Below you will find useful information that outlines qualification requirements and will guide you along the application and move-in process.
Application Criteria
We want all of our residents to feel safe, secure and happy in their rental. In order to foster a community that maintains that standard of living, all applicants are subject to a thorough background check, which enables us to assess the following factors:
Credit score
Identity verification
Public record search
Criminal history
Rent-to-income verification
Eviction records
Employment verification
Rental history
Credit Score
Yes, credit scores are important to us, but we are more interested in the things that contributed to the credit rating. A less than desirable credit score may be offset by great rental history and solid income.
700-800 = Standard Approval*
600-699 = Conditional Approval* (typically requires double-deposit)
Below 600 = Credit scores below 600 will not be approved
*Other factors may affect the overall approval
Criminal History
Residency may be denied due to a criminal record; please see criminal criteria below:
Misdemeanors

Any misdemeanor may be subject to denial
Type of charge and date of conviction may affect the decision
Proof of resolution may also be required

Felonies

Any felony conviction will be denied
Income Verification
Your monthly income must be a minimum of three (3) times the monthly rent. You will be required to provide proof of income regardless if you are employed by a third party, or self-employed.
If you are self-employed, you will need to provide the following proof of income:
Bank statements
Tax returns
If you are not self-employed you will need to provide the following proof of income:
Copies of your last 3 pay stubs and 3 months bank statements
Tax returns (if applicable)
Rental History
You will need to provide a rental reference which confirms a minimum of 1 year or more of valid, verifiable rental history from a third-party landlord. If you have rental history shorter than 12 months, a double deposit may be required.
You MAY not be approved for a lease if your rental history includes one or more of the following:
Eviction(s)
Excessive lease violations
Excessive property damage
Unauthorized tenants/pets
Pest infestations due to tenant negligence
Improper notice to vacate
Three or more late notices within a 12-month period
Noise or nuisance violations
Two or more NSF charges
Outstanding balances
Lease Agreements
Snow Real Estate utilizes the latest technology to manage our properties as well as resident needs. Our electronic leasing process is simple and easy to use. Once you are approved and all details of your tenancy are confirmed, we will email you an electronic lease agreement.
Move-In
We understand that moving can be stressful, and we want to make the experience as smooth as possible. Wondering how to make your first payment? Not sure how to go about picking up your keys? Unsure of how to confirm your move-in date? Our staff will be more than happy to review the details with you. Once you have been approved, we will contact you to discuss move-in procedures.